3. Launch a videoconference

Download as PDF
Log in to the Janet videoconferencing booking system (or create an account if you are a new user).
Once logged in you will see the home page as shown in Figure 1: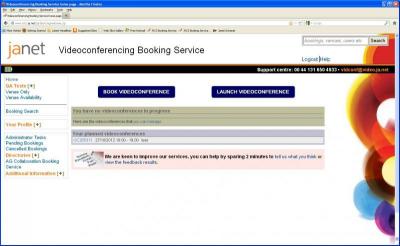 Figure 1: Janet videoconferencing home page
Click on the 'Launch Videoconference' button. You have the option to start your conference now or in 10 minutes time (giving you time to contact your participant or have your notes ready).
Figure 2: Launch conference
The information required to launch a conference is very similar to the information needed to book one.
Find out more about booking a conference by going to the library page that contains those details.