You are here
Groups

Delegate Bookings now open
Delegate Bookings now open
24 October 2013 at 3:17pm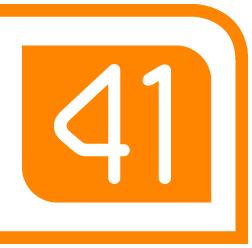 Bookings for Networkshop – Janet's prestigious annual technical conference for staff in research and education - are now being taken, with early bird discounts available for all bookings made by 31 January 2013.
There is a varied programme with topics addressing key challenges for the sector. Details of the programme for Networkshop are being released daily so take a look at the event website (details below).  Topics for the plenary sessions include:
LOLA - LOw LAtency Audio Visual Streaming System
Congested cyberspace & horizon scanning
Janet6
There will also be parallel sessions on:
Integrating unified communications and network management tools
Janet Telephony
Bring Your Own Device
Regulation & DNS
Security: 10 years of change
Moonshot
e-infrastrucure
Dancing with the Net: videoconferencing as a means to creative collaboration in HE across the Atlantic Divide
Delegates are also invited to take part in 'Birds of a Feather' sessions to discuss topics of interest with like-minded people.
To book and find out more, please visit: networkshop.ja.net
Enter Campaign Code NWS4158 on the online booking form to enter a prize draw for a free place at Networkshop42.
Follow us on twitter: @uknetworkshop
Follow the discussions on twitter:  #nws41